Michael Haaren &
Christine Durst
---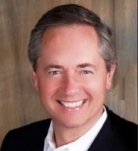 Michael Haaren
CEO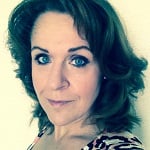 Christine Durst
President
ABOUT US
---
Staffcentrix is a training and development firm with offices in Northern Virginia and Connecticut. Founded in 1999 by Christine Durst and Michael Haaren, who continue as its principals, Staffcentrix has been a leader in the virtual-work / telework / distributed-workforce movement from the outset.



Staffcentrix has designed and delivered a variety of training programs for such clients as the US Department of State, Air Force, and Army. Other clients include private-sector companies, state agencies, and nonprofit and faith-based organizations.



Over 175 professional trainers have been certified by Staffcentrix to deliver its virtual-careers and eEntrepreneurship training programs, which are available at embassies, consulates and military bases internationally.





Staffcentrix supports Internet-enabled work and "green" working arrangements in a variety of additional ways. Among other initiatives, we maintain a free public website of screened home-based jobs and projects at www.RatRaceRebellion.com.



Michael Haaren


Staffcentrix co-founder and CEO Michael Haaren practiced law on Wall Street in the 1980s, working with such clients as Citibank, Merrill Lynch and BNP Paribas. Subsequently Mike taught at the University of Paris, and later served as an independent growth advisor to startups in the Washington, DC area. Mike holds a B.A. from Georgetown University, summa cum laude, and earned his JD at the University of Virginia. He heads Staffcentrix' Washington, DC Metro office and lives in Northern Virginia.



Christine Durst


In addition to co-founding Staffcentrix and serving as its President, Christine Durst is credited with having founded the Virtual Assistant industry in the early 1990s. Her experience also includes independent management consulting in the Boston region, where she advised such Fortune 100s as Data General Corp., Kraft Foods, and 3M. Chris appears regularly on CNN, reporting on Internet fraud and related issues. She heads Staffcentrix' New England office in Connecticut.